Located in the City of Charm on the Pearl River sits Magnolia Grille. At "The Grille," as the locals call it, we believe that good meals should be savored. We believe in the Southern tradition of taking things slow, so that special moments are enjoyed with good company. Here, our dishes are based on family-favorite and handed-down recipes such as Fried Green Tomatoes, Shrimp & Grits and our famous Pecan Pie Cheesecake.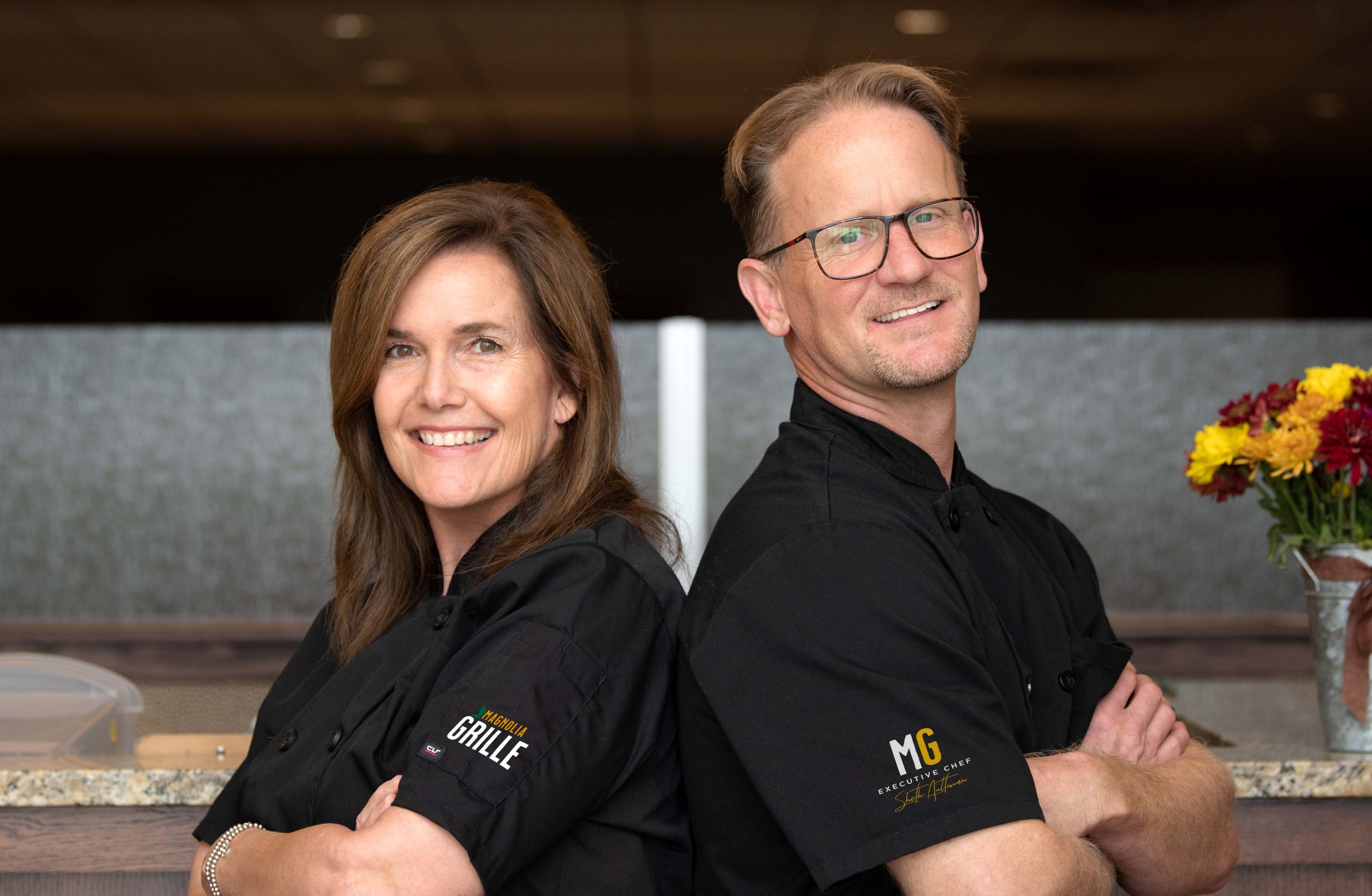 Kim Gillespie is the general manager of Magnolia Grille where she thrives in the fast-paced environment of the restaurant. After spending years as a NICU nurse where she balanced a demanding daily schedule with creative and compassionate problem-solving, she enjoys the hustle and bustle of the Grille. Gillespie enjoys visiting with Grille customers during lunch and dinner each day. In addition to managing the daily operations of the Grille, she is also the head pastry chef, baking cakes, pies and pastries, including her best-selling pecan pie cheesecake. Inspired to cook and bake by her beloved grandmother, Gillespie aims for perfection one measured slice at a time.
Executive Chef Sheth Aultman is a Mississippi native who has trained in kitchens across the country and in Europe. With a flair for Italian and Creole cuisine, Chef Aultman has added dishes to the Grille menu that are inspired by his travels. His new signature dishes are infused with regional flavor and fresh ingredients. While guests can still enjoy our classic Magnolia Salad Bar and flavorful lunch buffet, Chef Sheth hopes everyone will try his favorite new creations: Composed Spinach Salad, Mojo Chicken Salad, Seafood Pasta and Salmon BLT.
Family life happens every day, and Magnolia Grille is the perfect place to experience those special moments. So, to you and yours, come dine with us! We promise you will go home full and happy.